Launching a career with an apprenticeship: Double victory for the Katzbeck apprentices
---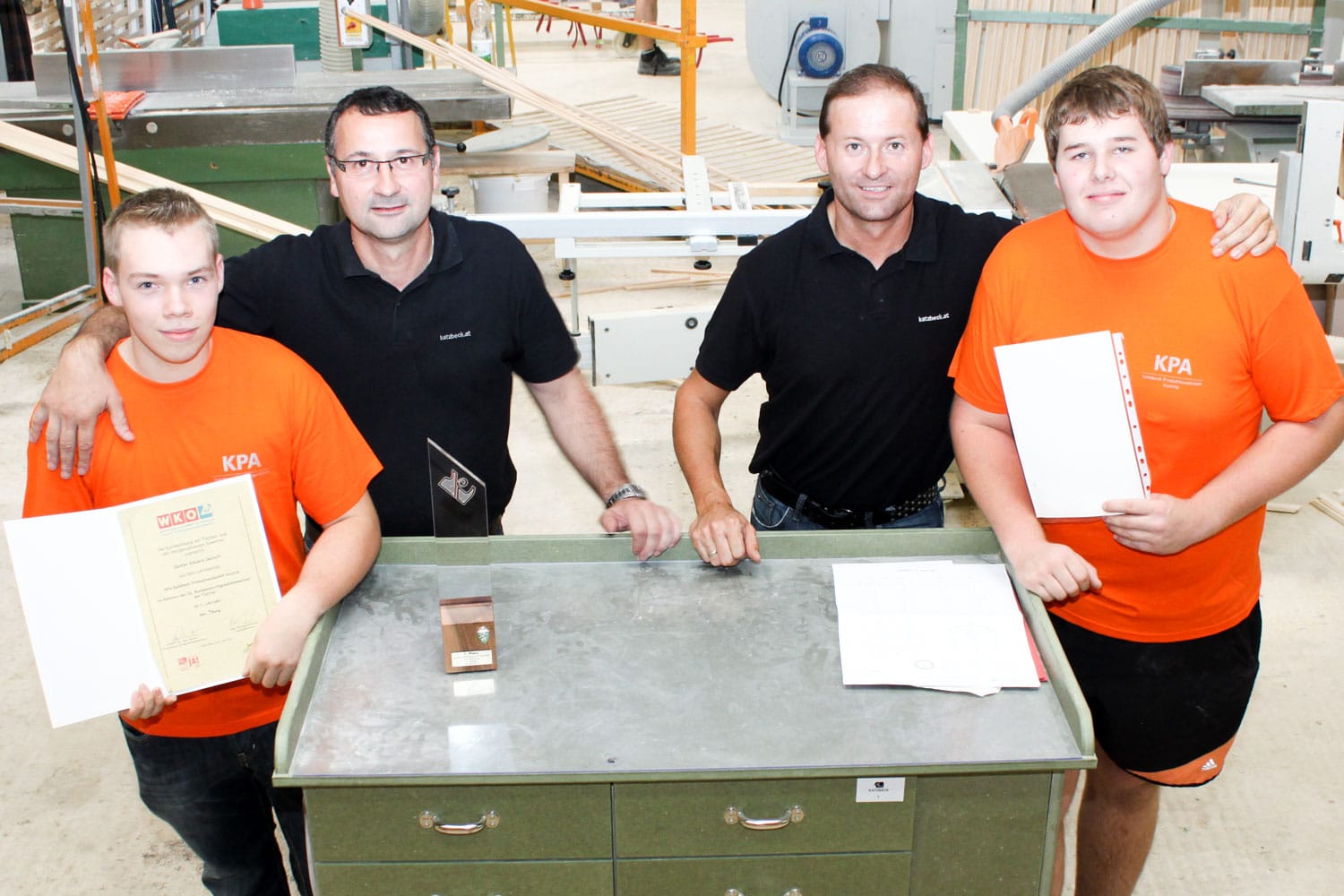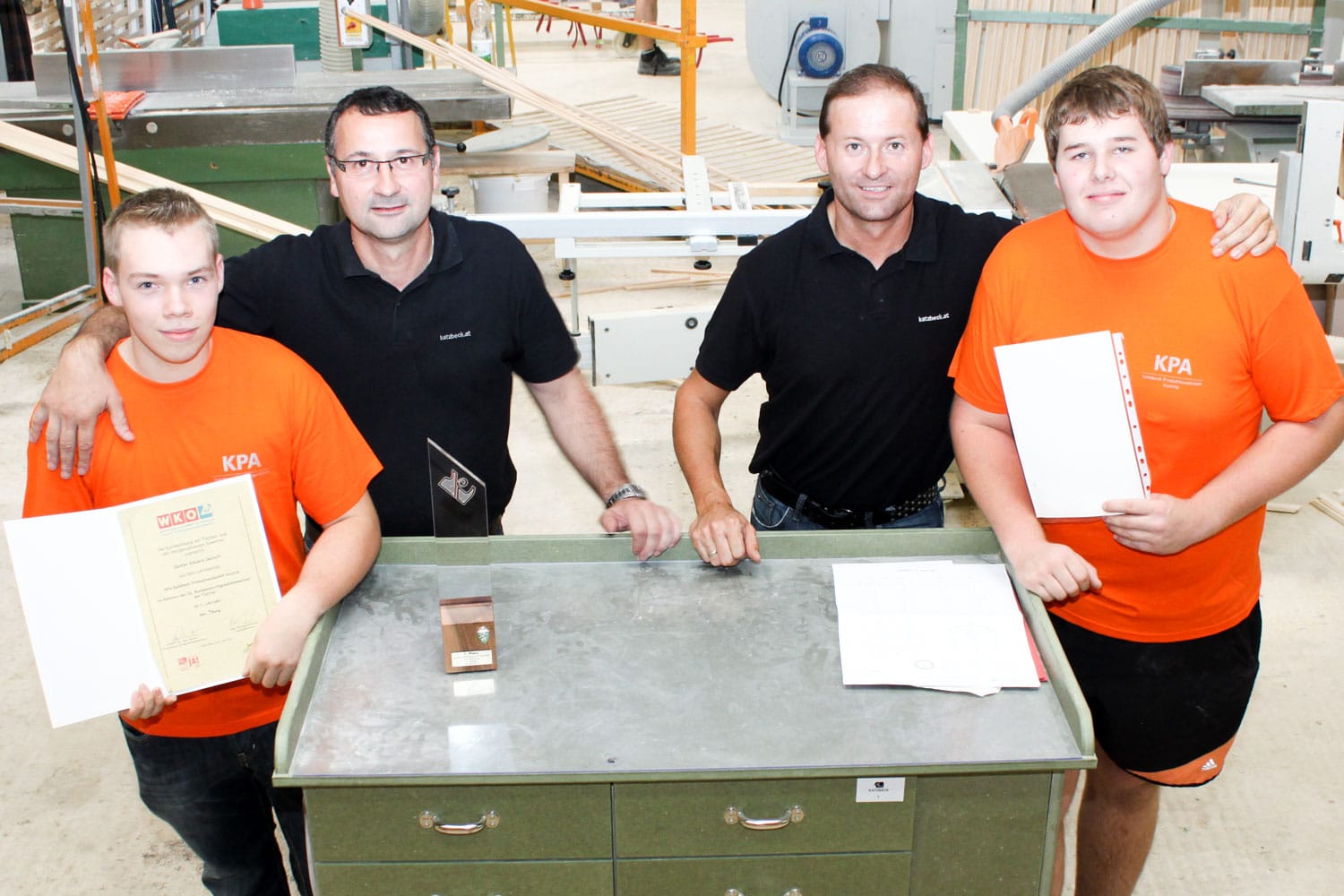 The Katzbeck first-year apprentices romped home with the first and second prizes at the regional competition for apprentice carpenters.
Günter Eduard Janisch scored an emphatic 4,320 points for dimensional accuracy, precision and overall impression, coming in ahead of Manuel Posch. The results were nothing new for the two apprentices. After all, they are used to daily scrutiny by demanding eyes at KATZBECK, the specialist for wood/aluminium and wooden windows. "We are convinced at Katzbeck that a positive working environment, combined with trust and initiative, will motivate employees to produce outstanding results. Our apprentices are part of a strong team. It is important to take responsibility and to support each other. We congratulate our two winners on their fantastic achievement!", said the Katzbeck management team with evident pride.
Katzbeck currently has more than 220 employees. Roughly two thirds of the workforce started their professional lives as apprentices in the company, and many have since risen to executive positions. This keeps the expertise in the company – adding immensely valuable competence that customers find convincing.
11 apprentices are currently taking the opportunity to train in the new professions of high-tech carpenters and carpentry technicians. The thorough apprenticeship at the specialist for wood/aluminium and wooden windows is a great launch pad for a successful career. The company patriarch Hans Peter Katzbeck is the personal embodiment of how an apprenticeship can lay the foundation for an accomplished professional life. The success story of the former apprentice carpenter clearly demonstrates the subsequent value of this form of training. Besides the significant demand on the job market, the young careerists feel particularly drawn to the diversity of tasks required in this profession. The apprenticeship covers aspects as varied as organisation, concept preparation and project planning, to logistics and warehouse management. Production processes, material selection and procurement, the use of tools, machinery and equipment, and the monitoring of workflows are all on the curriculum next to presentation and sales techniques.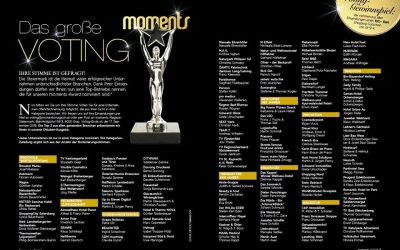 ---
moments AWARD 2018 – "Das große Voting" mit KATZBECK (bereits Preisträger 2017), nominiert in der Kategorie "Mitarbeiter-Zufriedenheit".
---
mehr lesen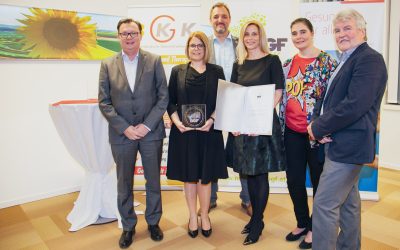 ---
Der burgenländische Fenster- und Türenhersteller KATZBECK erhielt diese Auszeichnung heuer zum 3. Mal. Dies ist einzigartig im Burgenland.
---
mehr lesen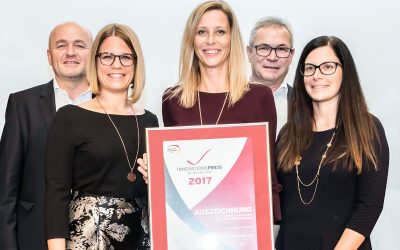 ---
Im Rahmen des "Innovationspreises Burgenland 2017" erhielten wir eine Auszeichnung in der Kategorie "Kleine und mittlere Unternehmen" für "Window Air".
---
mehr lesen