Award for Katzbeck apprentices
---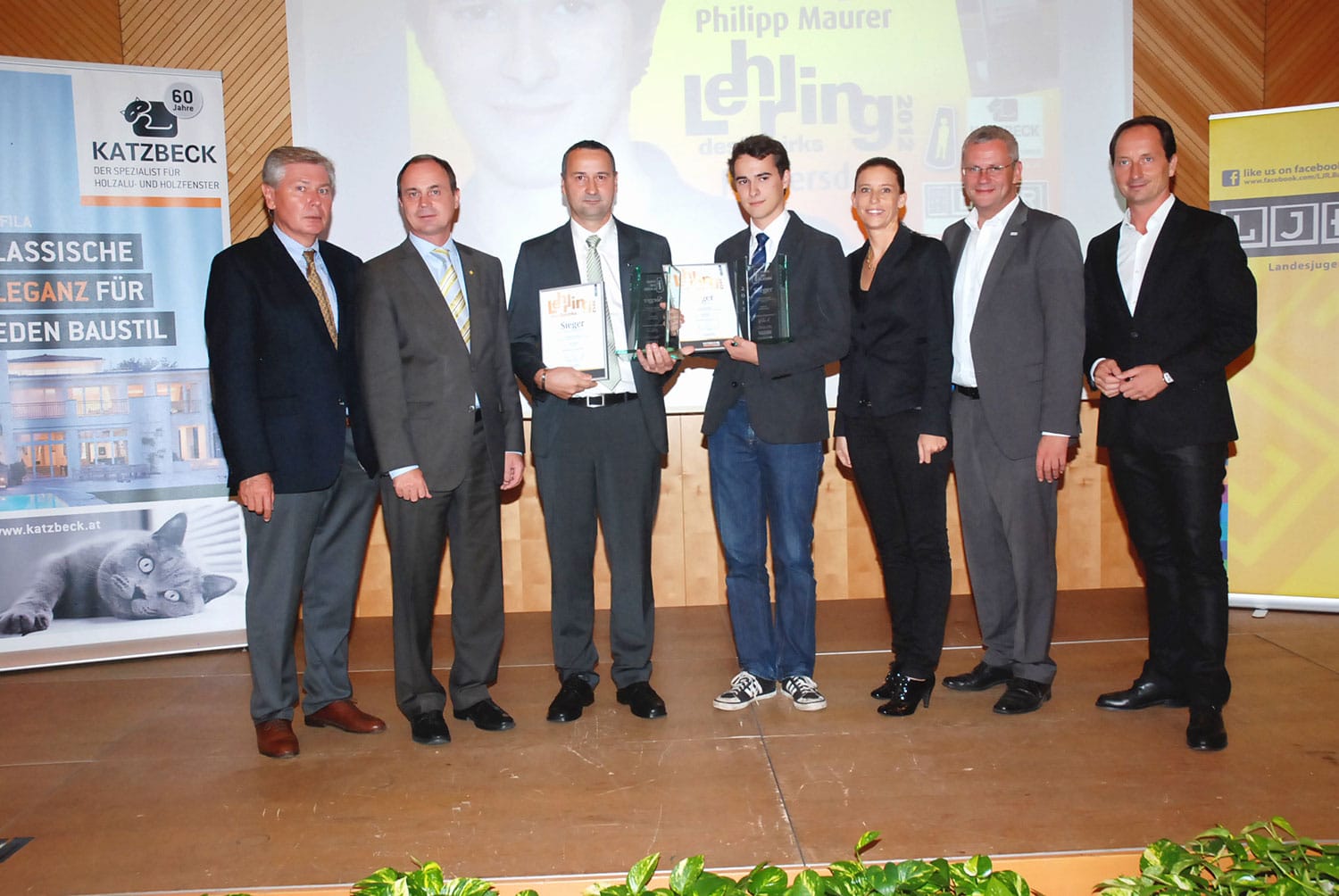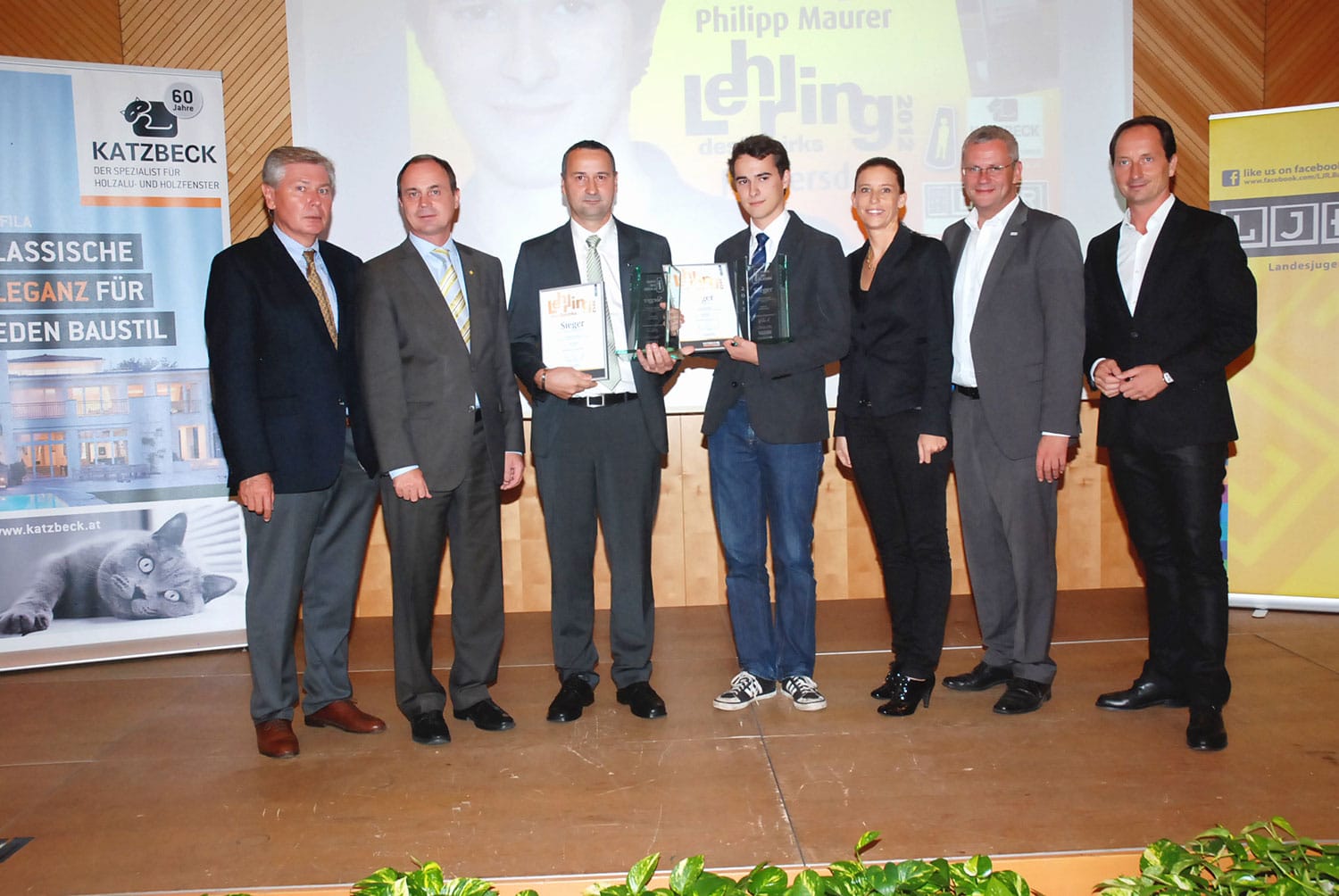 The family business KATZBECK has attached particular importance to training apprentices for over 60 years. Now Philipp Maurer has pocketed the award of "Best Apprentice in the District".
Eisenstadt. Presented with 35 candidates, an expert jury selected a winner for each district at the "Best Apprentice in the District" awards on 29 September 2012. Besides the theoretical knowledge and practical aptitude, the candidates were also required to demonstrate soft skills like self-assurance, teamwork and empathy. Impressively confirming that he possesses all of these characteristics, KATZBECK apprentice Philipp Maurer was named Best Apprentice of the Jennersdorf District. Rudolf Weber, responsible for the thorough training provided at Katzbeck, was rewarded for his personal commitment as well.
"These awards confirm that Katzbeck provides young employees with excellent training. The carpentry technician and carpentry apprenticeships at Katzbeck are the gateways to a promising profession! My congratulations to Philipp and Rudolf for their fantastic achievements", said managing director Daniela Katzbeck.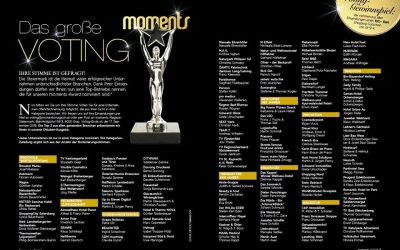 ---
moments AWARD 2018 – "Das große Voting" mit KATZBECK (bereits Preisträger 2017), nominiert in der Kategorie "Mitarbeiter-Zufriedenheit".
---
mehr lesen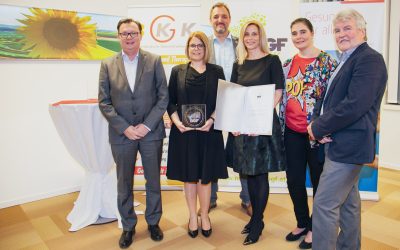 ---
Der burgenländische Fenster- und Türenhersteller KATZBECK erhielt diese Auszeichnung heuer zum 3. Mal. Dies ist einzigartig im Burgenland.
---
mehr lesen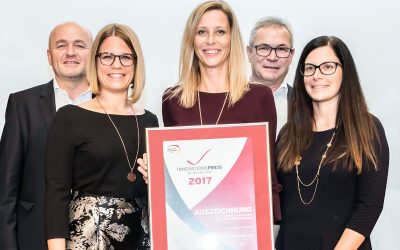 ---
Im Rahmen des "Innovationspreises Burgenland 2017" erhielten wir eine Auszeichnung in der Kategorie "Kleine und mittlere Unternehmen" für "Window Air".
---
mehr lesen