Katzbeck has one of the largest rooftop photovoltaic systems in Austria
---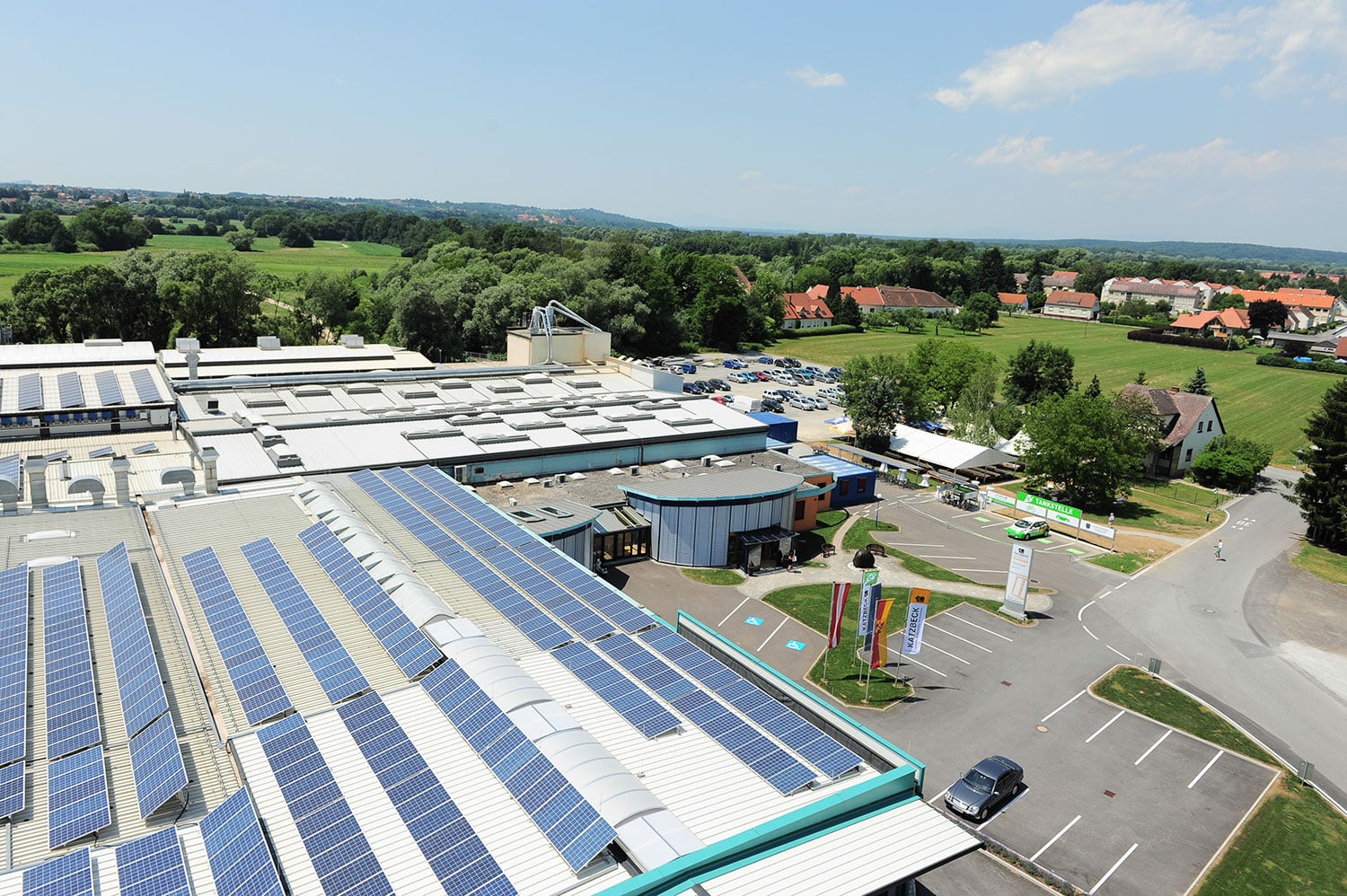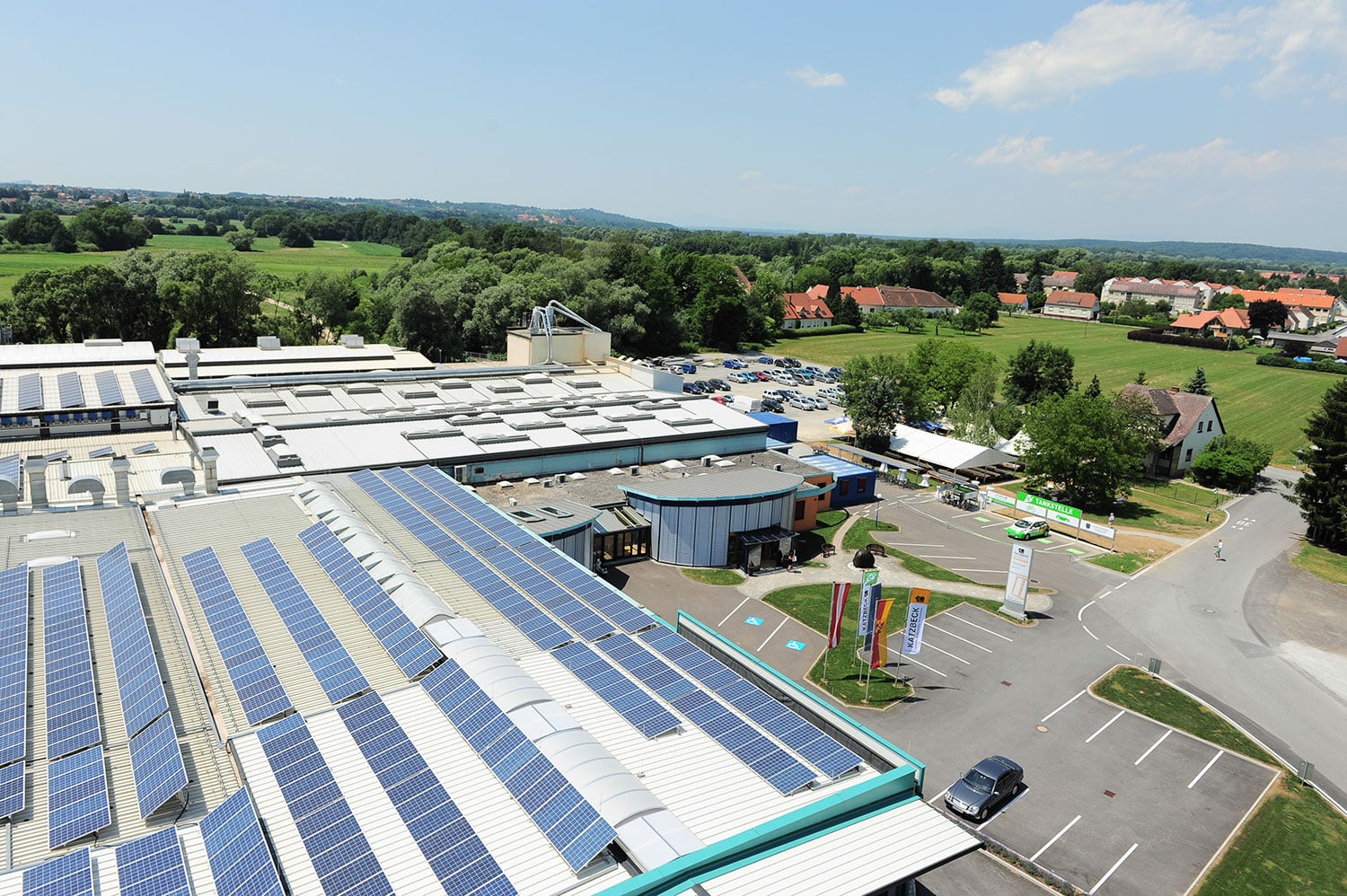 As pioneers of innovative energy efficiency solutions, we place our trust in photovoltaics.
"Clean. Silent. Sustainable. Our photovoltaic system is a benefit in every respect", says Hans Peter KATZBECK, visibly delighted as he talks about the 1,800 m² solar power plant that was recently put into operation on the roof of our headquarters in Rudersdorf.
Technical data. The technical data speak a clear language as well. The 280kWp output is predicted to produce 300,000 kilowatt hours each year (equivalent to the annual electricity consumption of around 85 households). This will prevent 300 tons of CO2 emissions and cover roughly one quarter of the company's electricity requirements.
Green visions. "Careful management of natural resources is a principle that permeates all areas of the Katzbeck Group, of course. After all, the main component of our quality products is wood, a natural and renewable resource", adds Hans Peter Katzbeck.
But that's not everything. We have been busy in other ways as well: Conversion of factory lighting to LED; commissioning of an e-charging station for cars and bikes; and purchase of one electric car and five e-bikes.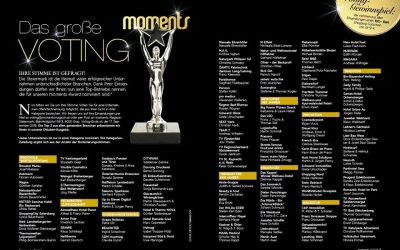 ---
moments AWARD 2018 – "Das große Voting" mit KATZBECK (bereits Preisträger 2017), nominiert in der Kategorie "Mitarbeiter-Zufriedenheit".
---
mehr lesen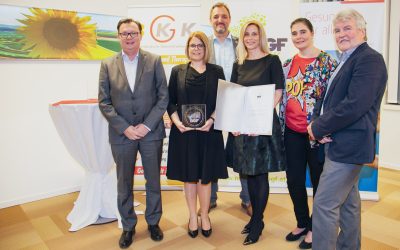 ---
Der burgenländische Fenster- und Türenhersteller KATZBECK erhielt diese Auszeichnung heuer zum 3. Mal. Dies ist einzigartig im Burgenland.
---
mehr lesen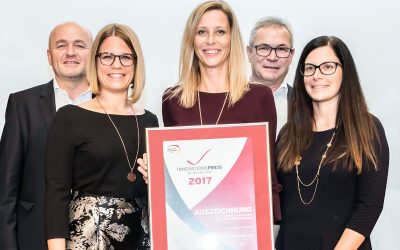 ---
Im Rahmen des "Innovationspreises Burgenland 2017" erhielten wir eine Auszeichnung in der Kategorie "Kleine und mittlere Unternehmen" für "Window Air".
---
mehr lesen