Burgenland coat of arms for Katzbeck windows
---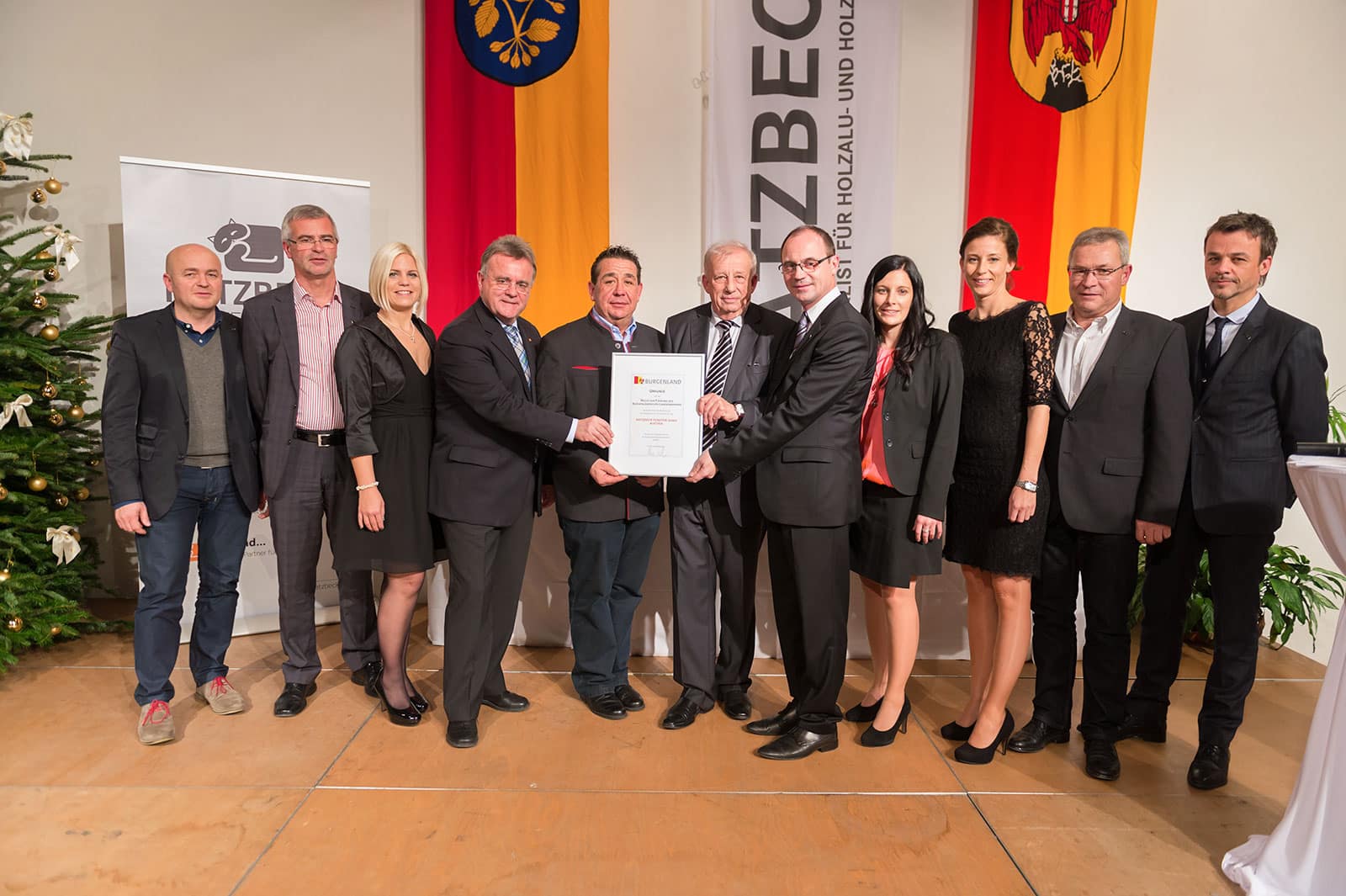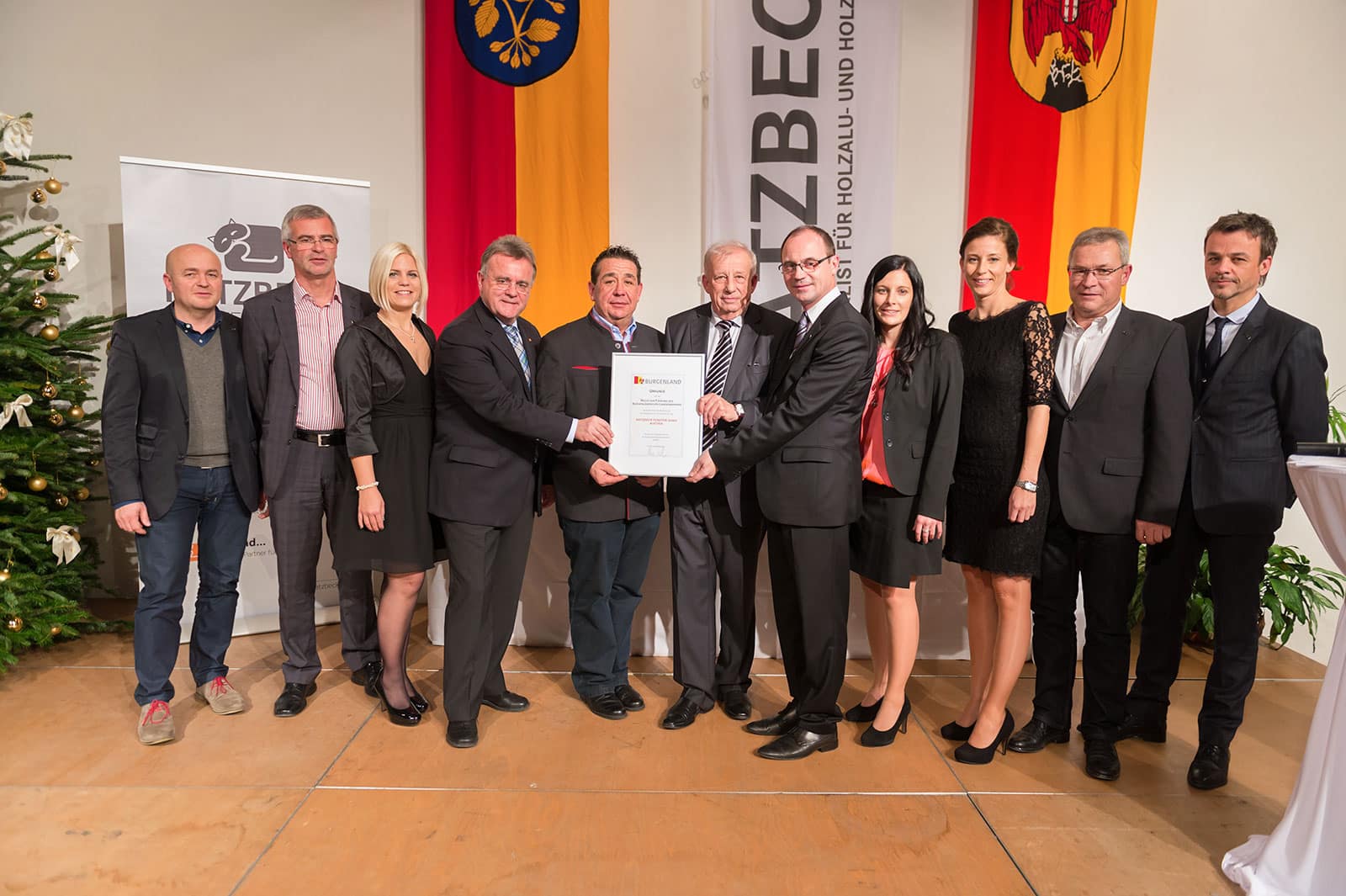 This year, State Governor Hans Niessl and Depute Governor Mag. Franz Steindl had a very special Christmas gift for the Katzbeck Group. They awarded the Burgenland coat of arms to the firm Katzbeck from Rudersdorf on 13 December 2013 during the end-of-year celebration.
Powerful words at the awards ceremony. This distinction is in recognition of the exceptional services of the company as a driver of the economy, an important employer and a training firm in Burgenland. State Governor Hans Niessl expressed his gratitude for the diligence and ambition, as the firm Katzbeck has been a flagship of the Burgenland economy for over 60 years. Deputy Governor Mag. Franz Steindl praised the company's social attitudes and expressed delight that the Katzbeck Group will remain true to the successful Burgenland model in future as well.
Important driver of the Burgenland economy. The dedication of each employee and the strength of the whole family are the contributory factors behind this significant success. Katzbeck has been synonymous with quality and experience in wood/aluminium and wooden windows and front doors for over 60 years. Managing partner Hans Peter Katzbeck therefore sees the award of the state coat of arm as a very special Christmas gift: "I am delighted and very proud of our achievements. My thanks to all our employees who show great dedication every day in their work for our company. Ending the year on this note is particularly nice and a real pleasure for me. This distinction is in recognition of the achievements of every single employee in our company."
A strong future as well. Managing director Nina Katzbeck believes that the award of the state coat of arms is a commitment for the future as well: "This distinction shows that we are on the right track. And we will not stray from this path one inch. The opening of our new Window Studio in Donnerskirchen confirms that we want to be even closer to our customers, to extend our regional focus, and naturally secure even more jobs as well."
Excellent team. Katzbeck is a family business with a strong team spirit and close ties to the region. But is also successful far beyond the borders of Burgenland. Besides the headquarters in Rudersdorf (South Burgenland), it also has window studios in Neusiedl am See and Güssing (Burgenland), as well as in Fürstenfeld, Feldbach and Gleisdorf (Styria). The three technical offices that provide support services to all Katzenbeck partners in the other Austrian states are in Vösendorf, Wels and Innsbruck. The Katzbeck family business is in its third generation and currently employs a workforce of roughly 200 employees.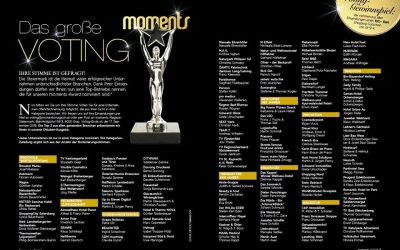 ---
moments AWARD 2018 – "Das große Voting" mit KATZBECK (bereits Preisträger 2017), nominiert in der Kategorie "Mitarbeiter-Zufriedenheit".
---
mehr lesen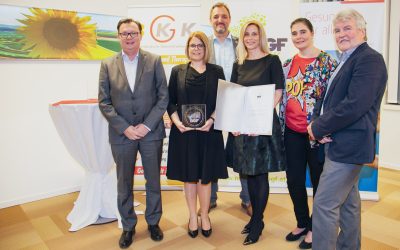 ---
Der burgenländische Fenster- und Türenhersteller KATZBECK erhielt diese Auszeichnung heuer zum 3. Mal. Dies ist einzigartig im Burgenland.
---
mehr lesen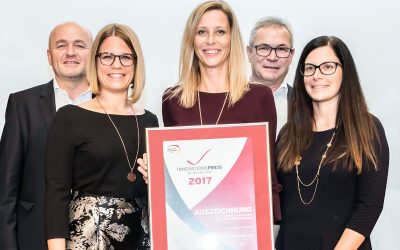 ---
Im Rahmen des "Innovationspreises Burgenland 2017" erhielten wir eine Auszeichnung in der Kategorie "Kleine und mittlere Unternehmen" für "Window Air".
---
mehr lesen