Occupational Health and Safety (BGF): Katzbeck is the first two-times winner
---
KATZBECK is the first company from Burgenland to be awarded the Quality Seal for Occupational Health and Safety for the second time in recognition of its exemplary health programme. The window specialist is a pioneer in this area.
The Occupational Health and Safety Network (BGF) last week rewarded the Katzbeck Group for its outstanding health programme during a ceremony in the Eisenstadt Chamber of Commerce. Nina Katzbeck accepted the Quality Seal on behalf of the entire team at the window specialists from Rudersdorf.
The firm Lenzing also received an award. But Katzbeck is the first company in Burgenland to receive this Quality Seal for the second time. The Burgenland Health Insurance Fund (BGKK), BetriebsFitService and social services departments are all involved in the BGF network.
"We have always been concerned to create a working environment in which our employees feel comfortable. And healthy, motivated employees are the powerhouse in a successful company", explains Nina Katzbeck, member of the management team.
Healthy lifestyle, healthy workplace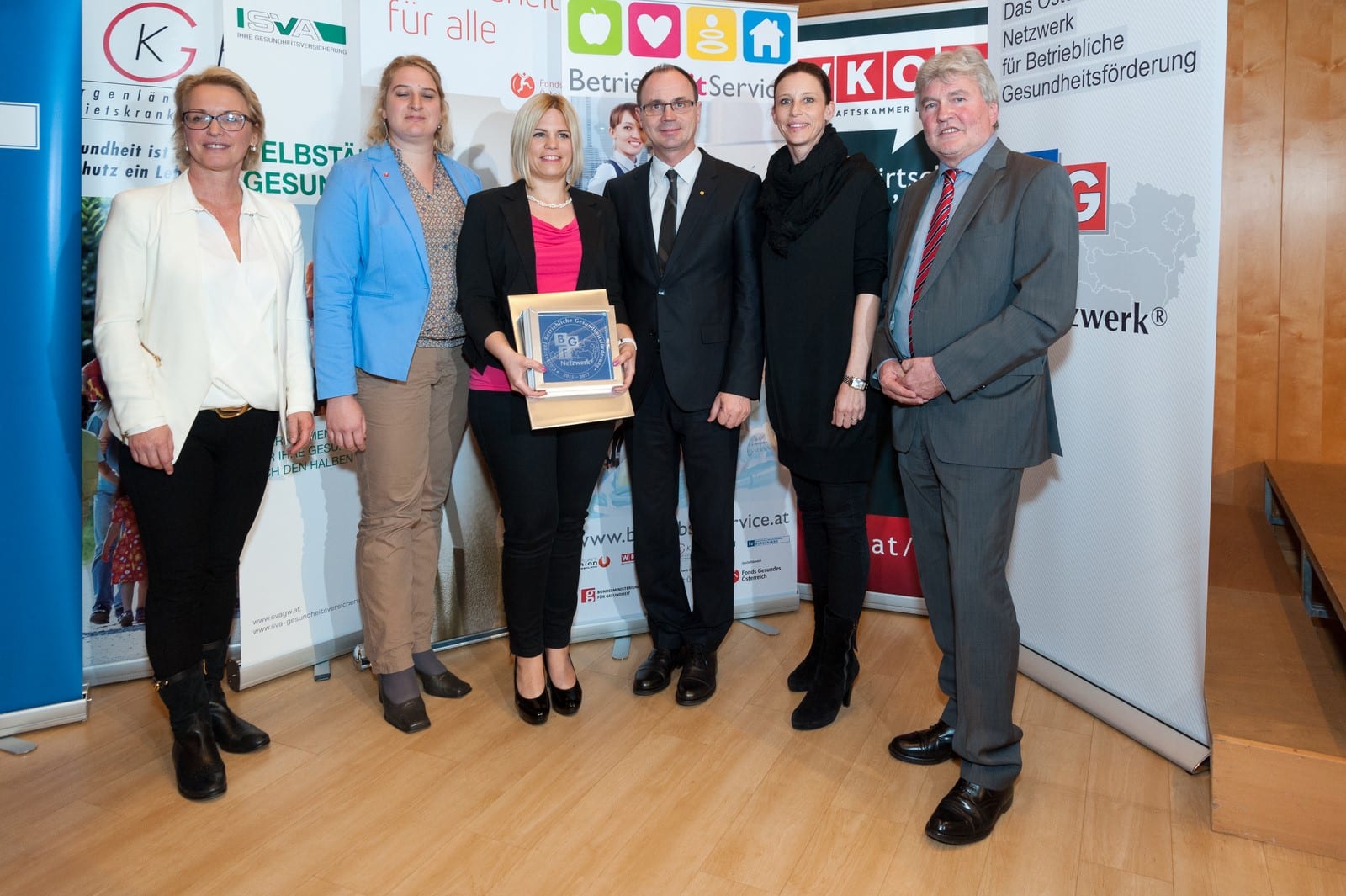 The family business, which has roughly 220 employees, teamed up with occupational health and safety expert Mag. Helga Pesserer, the Fund for a Healthy Austria (FGÖ) and BGKK in 2009 to put the ambitious "Top in Form" project into practice. Katzbeck uses a whole range of services like Nordic walking, volleyball training, cycling tours, barbeques with human table football tournaments, smoking cessation courses and back schools to promote exercise, sensible eating and a healthier lifestyle.
Another of the most important objectives is to structure the production processes, equipment and ergonomic aspects as healthily as possible. Some employees, for instance, have to lift heavy loads as part of their jobs. Katzbeck has now installed swiveling assembly tables, modern overhead conveyors and other tools to reduce this load. Soft light in the production halls and effective extraction of shavings and dust are among the implemented measures as well.
Always a (cat's) whisker ahead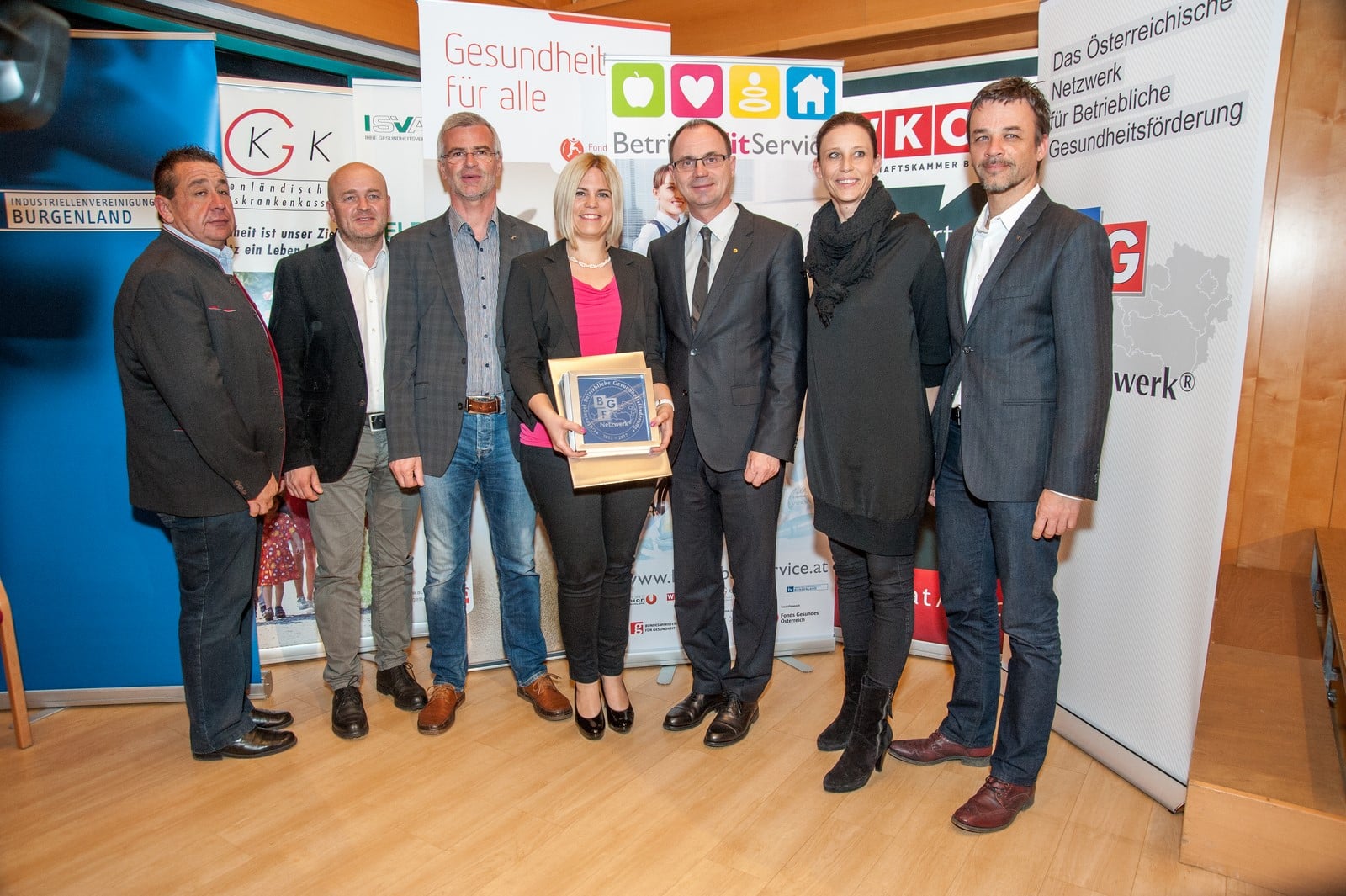 With noticeable success: The 65-year-old company has registered a drop in health complaints and absences due to sickness. Staff satisfaction has risen along with the appreciation of each individual's contribution to the company. "We want to stay true to our motto and remain a cat's whisker ahead in the area of occupational health and safety as well", says Nina Katzbeck.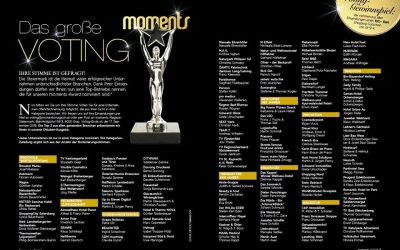 ---
moments AWARD 2018 – "Das große Voting" mit KATZBECK (bereits Preisträger 2017), nominiert in der Kategorie "Mitarbeiter-Zufriedenheit".
---
mehr lesen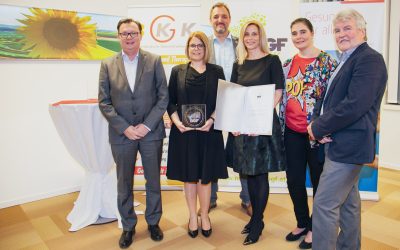 ---
Der burgenländische Fenster- und Türenhersteller KATZBECK erhielt diese Auszeichnung heuer zum 3. Mal. Dies ist einzigartig im Burgenland.
---
mehr lesen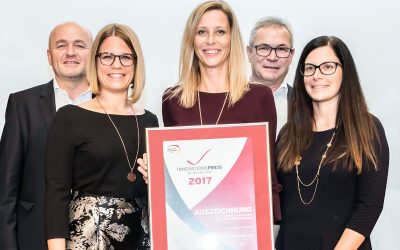 ---
Im Rahmen des "Innovationspreises Burgenland 2017" erhielten wir eine Auszeichnung in der Kategorie "Kleine und mittlere Unternehmen" für "Window Air".
---
mehr lesen