Commendable elegance in timber construction thanks to Katzbeck windows
---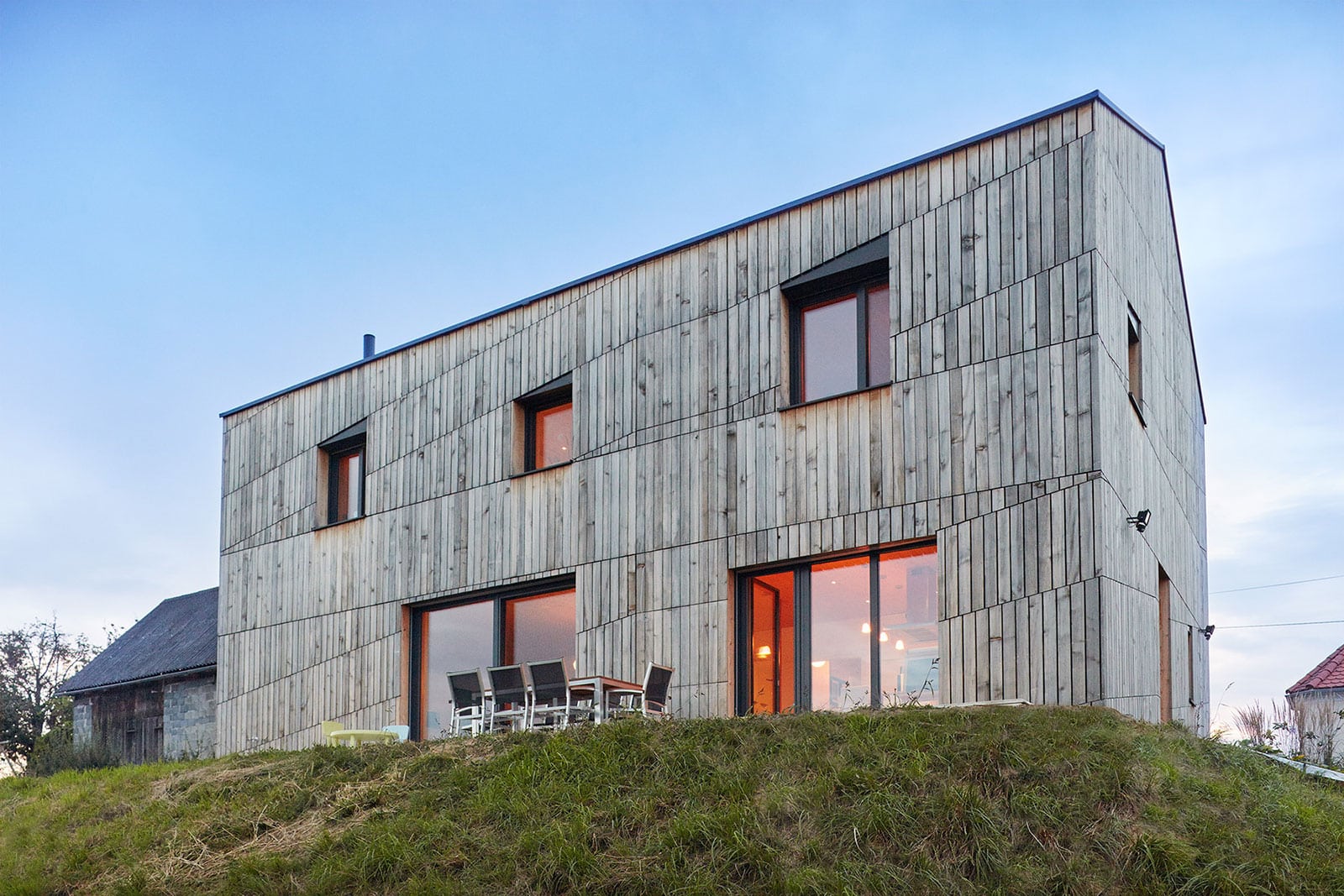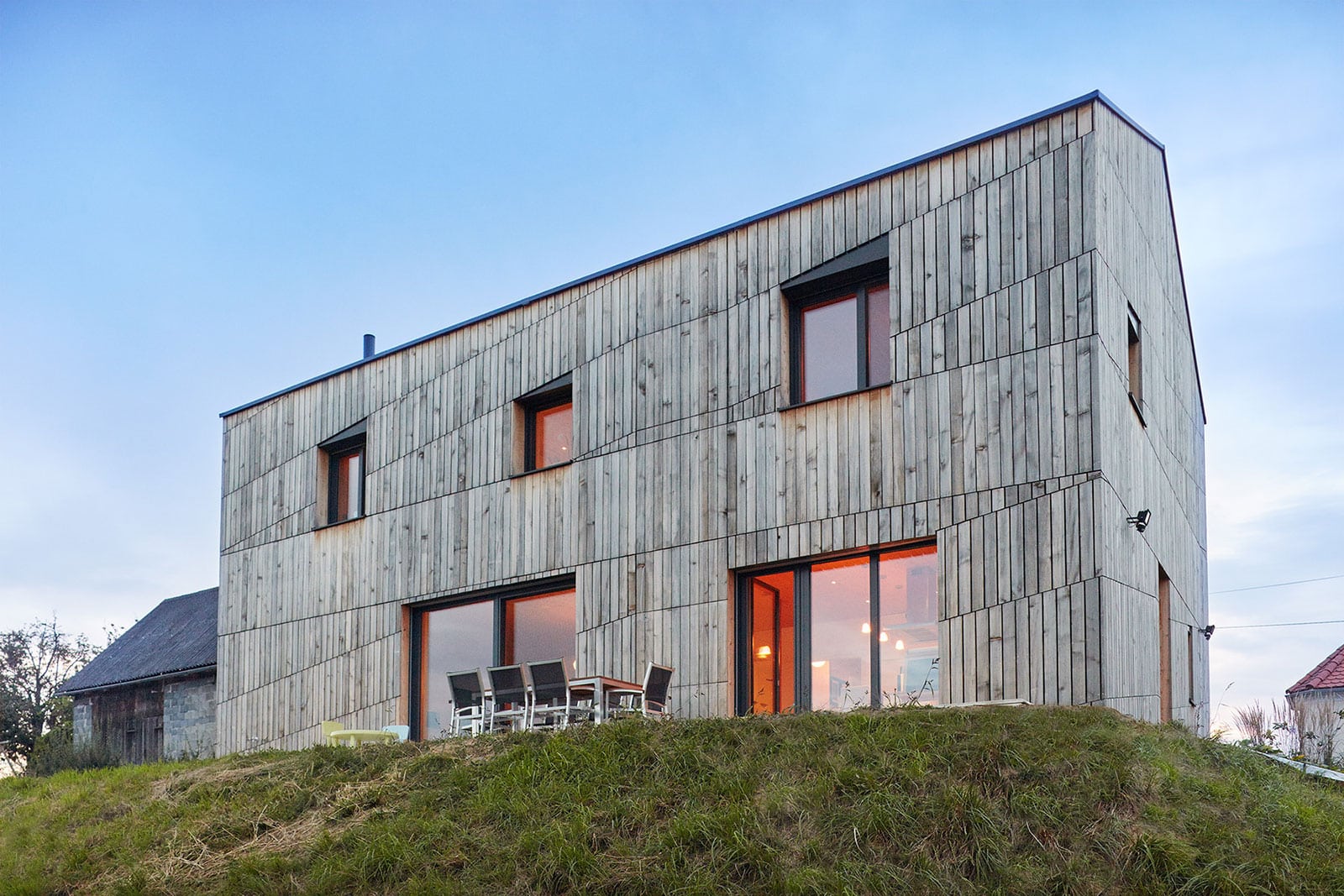 The spectacular residence in the Vulkanland region made the headlines on its completion: the Styrian Timber Construction Guild rewarded this somewhat unusual building project with the Styrian Prize for Timber Construction.
In its verdict, the jury emphasised the windows and how they slip seamlessly into the overall appearance of the architecture. The slanted cuts of the spruce facade required unusual window connections – a challenge for the construction firm, the planners and naturally for the window manufacturer KATZBECK as well. In the end it was the recessed, simple windows that infused the 'archetypal house', as the jury called it, with life and spatial depth.
Wood/aluminium windows by KATZBECK were the ideal solution for this remarkable project, also. Instead of 'off the peg', the windows were bespoke solutions that fitted harmoniously into the architectural style. The residents of the award-winning family home in Edelsbach near Feldbach quickly realised which solution they preferred for their new windows and doors: In keeping with the overall look, they wanted wood/aluminium to blend nature with technology. KATZBECK emerged as the top manufacturer after careful scrutiny of the various providers. Four factors tipped the balance in Ulrich and Daria Arzberger's decision: "The company responded best to our individual wishes. High-quality windows are quite expensive, but KATZBECK quoted an absolutely fair price. The fact that the windows come from our region was another aspect that appealed to us. In the end, it was the expert support and the advice that we received from the field staff that made the difference."
Family Arzberger is altogether delighted with the decision to trust in KATZBECK: "We'll get back to you if we ever build another home!".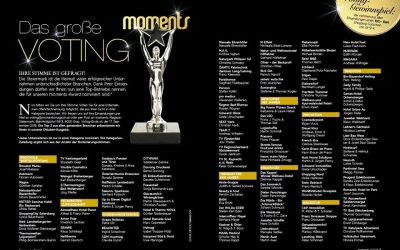 ---
moments AWARD 2018 – "Das große Voting" mit KATZBECK (bereits Preisträger 2017), nominiert in der Kategorie "Mitarbeiter-Zufriedenheit".
---
mehr lesen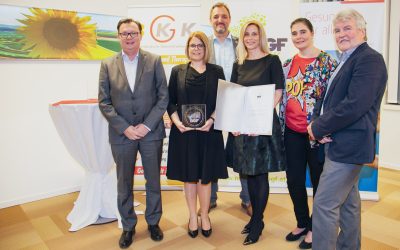 ---
Der burgenländische Fenster- und Türenhersteller KATZBECK erhielt diese Auszeichnung heuer zum 3. Mal. Dies ist einzigartig im Burgenland.
---
mehr lesen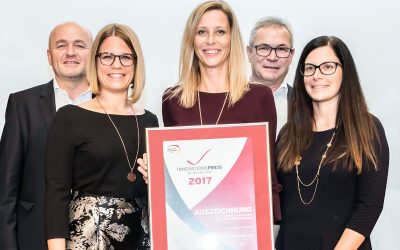 ---
Im Rahmen des "Innovationspreises Burgenland 2017" erhielten wir eine Auszeichnung in der Kategorie "Kleine und mittlere Unternehmen" für "Window Air".
---
mehr lesen