KATZBECK triples the size of its showroom!
---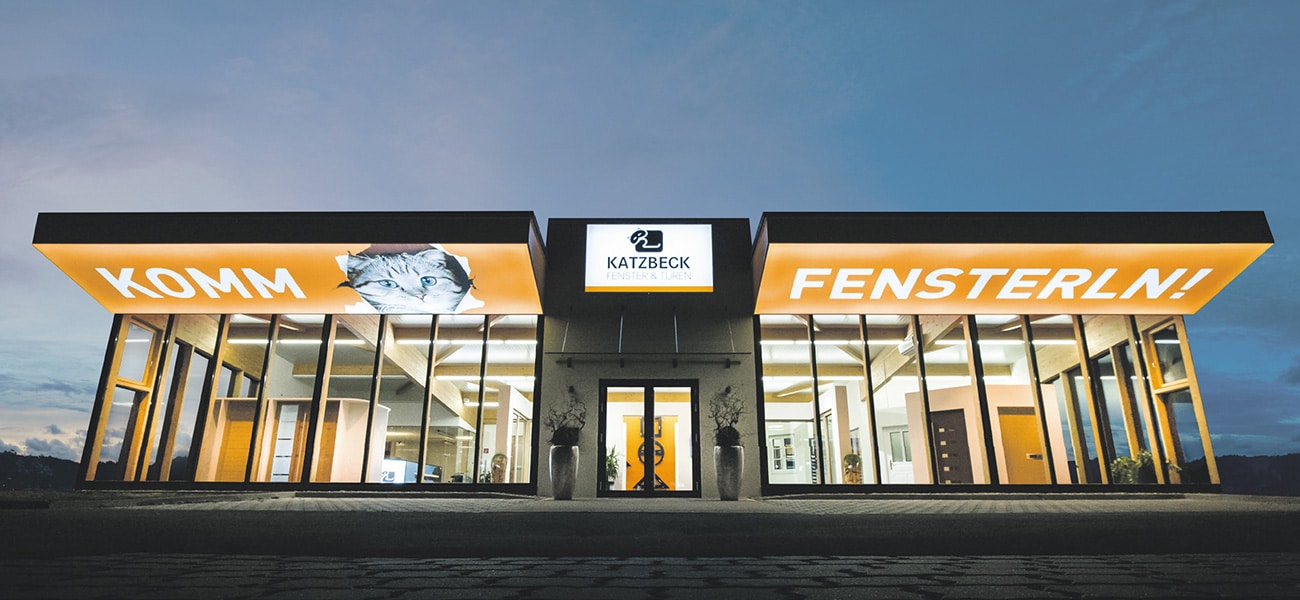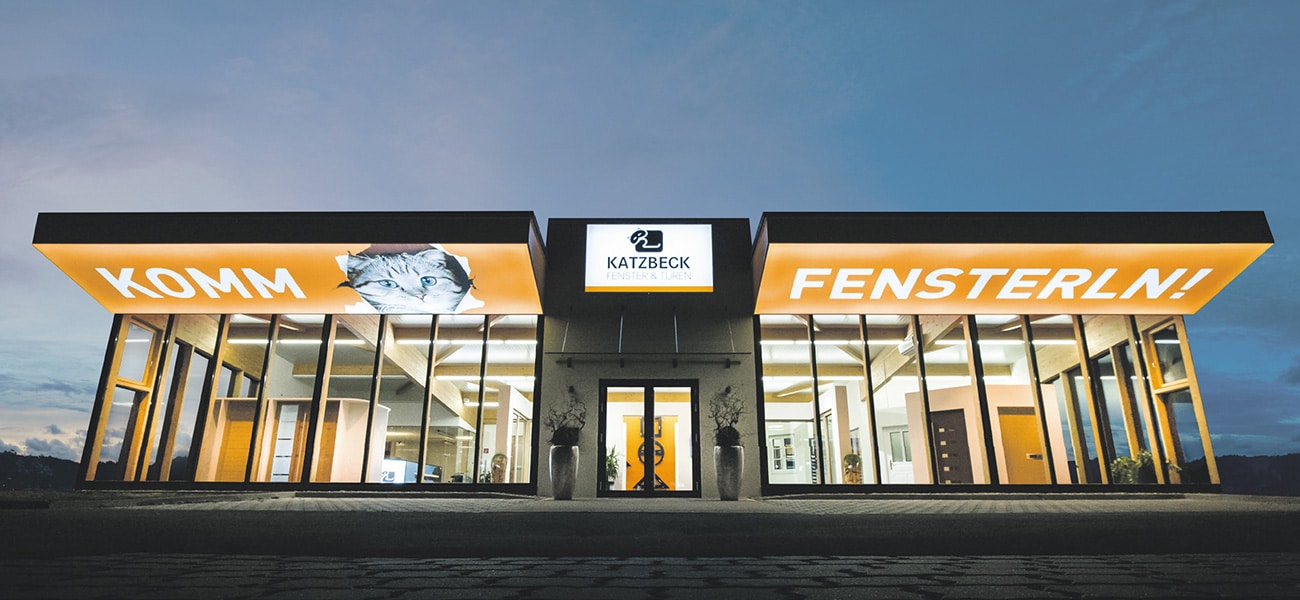 The windows and doors specialist, KATZBECK, is relocating its windows studio to a site near the Fürstenfeld airfield. Therefore, there is now more space available for displaying products and offering consultation.
Thanks to the ever-increasing demand for designer windows and doors from KATZBECK, there was an urgent need for a new, larger location. This was found at Burguaer Straße 26c, close to the airfield. The renovation and relocation have now been completed: Starting immediately, KATZBECK customers will be welcomed to a redesigned showroom, which is wonderfully lit and offers plenty of space for experiencing the diverse wood-aluminium and wood elements by the KATZBECK brand with all of the senses. In this harmonious atmosphere, a consultation from the experienced, competent staff will be a pleasure!
The new showroom also has excellent public transport connections, ample parking, and an electric vehicle charging station with two quick-charging stations.
Standing, from left: Martin SCHIEDER, Ernst MAITZ, Peter WOLF, Thomas KLOIBER
Seated, from left: Christoph MÜHLHAUSER, Georgia PAIL, Christian SCHNECKER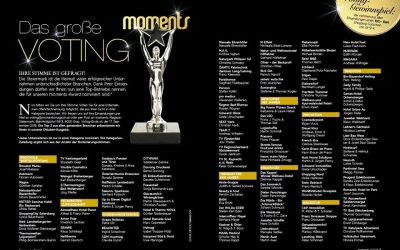 ---
moments AWARD 2018 – "Das große Voting" mit KATZBECK (bereits Preisträger 2017), nominiert in der Kategorie "Mitarbeiter-Zufriedenheit".
---
mehr lesen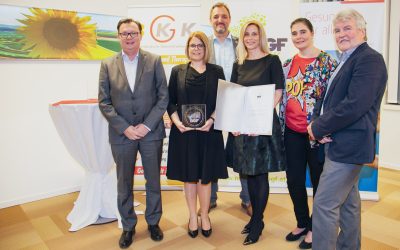 ---
Der burgenländische Fenster- und Türenhersteller KATZBECK erhielt diese Auszeichnung heuer zum 3. Mal. Dies ist einzigartig im Burgenland.
---
mehr lesen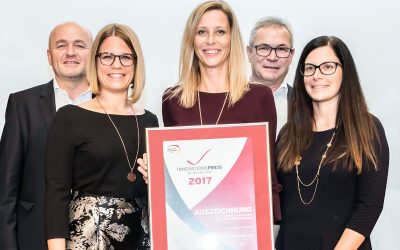 ---
Im Rahmen des "Innovationspreises Burgenland 2017" erhielten wir eine Auszeichnung in der Kategorie "Kleine und mittlere Unternehmen" für "Window Air".
---
mehr lesen