WHAT TO CONSIDER WHEN PLANNING YOUR FRONT DOOR …
Built-in door frame to ensure correct fitting and protection of your front door – the final door is not installed until all other work is complete.
Qualified experts to help you select your new front door and to assist in the coordination of its look with the overall style of your home.
Consider your personal safety: old-fashioned door chains are now replaced with inconspicuous catches, reliably ensuring that your front door only opens a small way.
Sufficient threshold clearance makes your home accessible for buggies and wheelchairs as well.
You must be able to unlock your front door quickly in emergencies. Check whether there are statutory provisions requiring the installation of a panic bolt.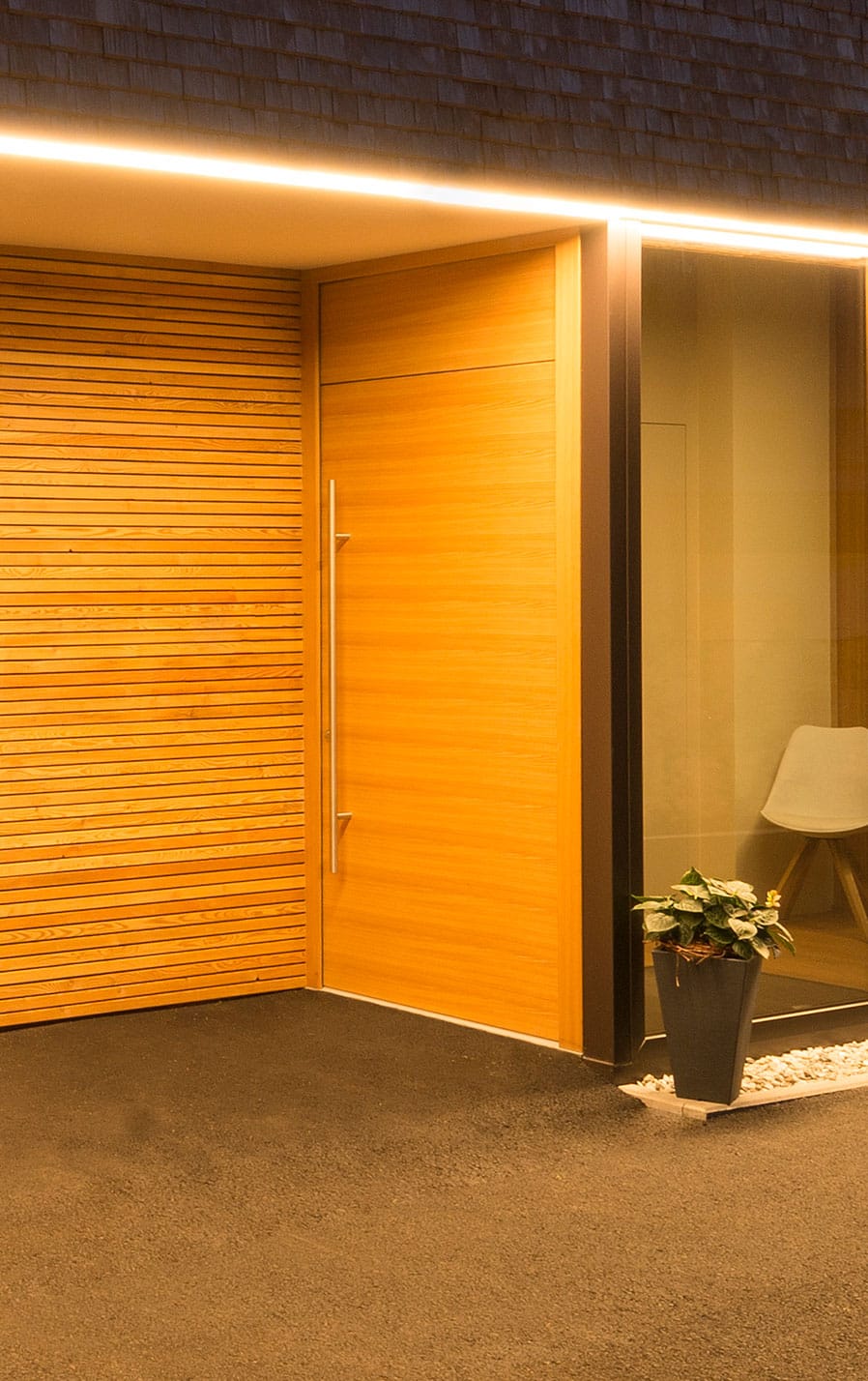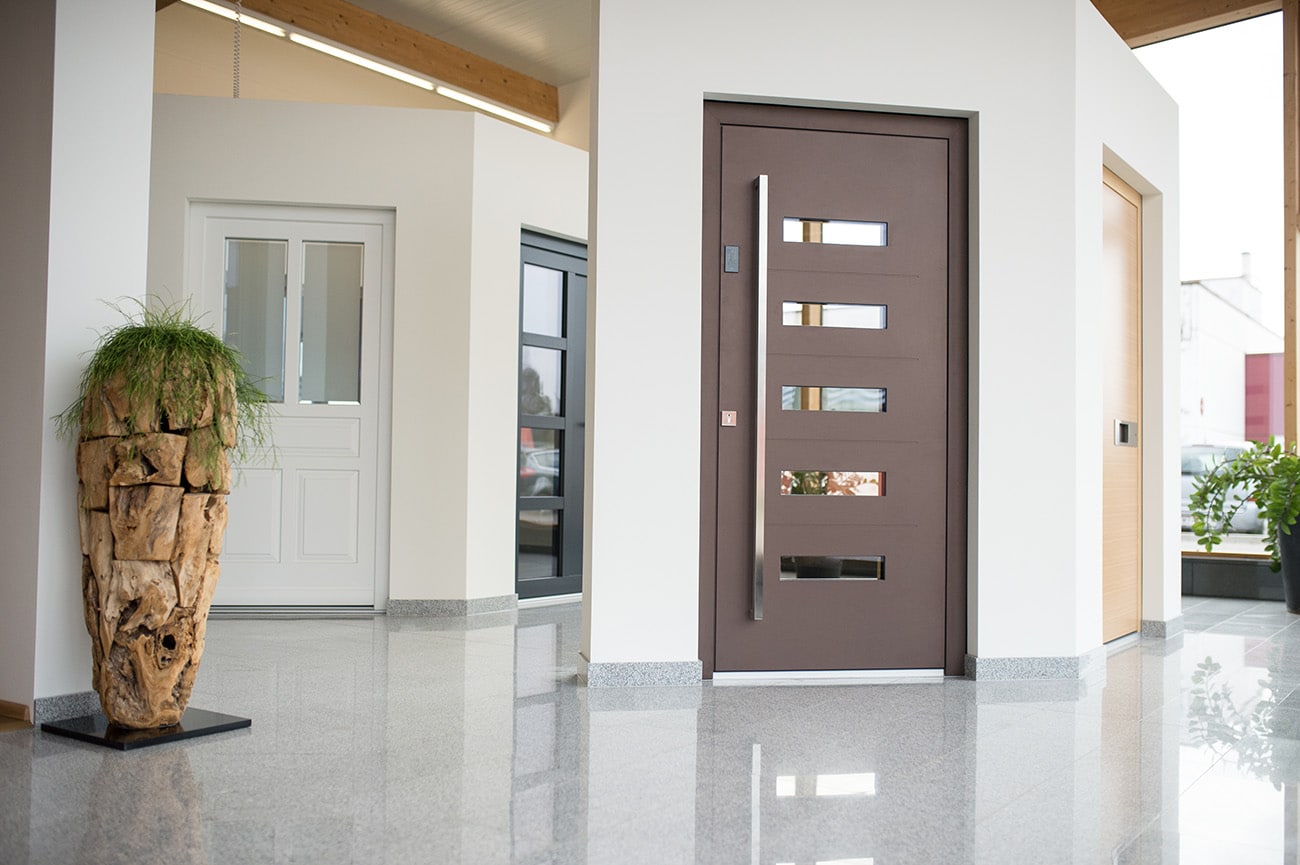 Protect your family. Burglar-resistant security systems scare off potential intruders and provide maximum safety.
Before selecting the glazing, find out whether there are statutory provisions mandating the use of safety glass for your purposes.
Clarify in good time the direction in which your front door should open – and pay attention to the position of plugs, light switches and such like. Ensure the threshold is flat to avoid creating tripping hazards.
Do you need electric door openers, mechanised locks, fingerprint scanners and such like? What preparatory installations do you need in the wiring?
Express your individual and
personal wishes.