You can live everywhere,
but KATZBECK makes you feel at home!
---
The specialist for
woodaluminium and wood windows
---
Expect the highest levels of
energy efficiency and safety
---
You can live everywhere,
but KATZBECK makes you feel at home!
---
The specialist for
woodaluminium and wood windows
---
Expect the highest levels of
energy efficiency and safety
---
You can live everywhere,
but KATZBECK makes you feel at home!
---
The specialist for
woodaluminium and wood windows
---
Expect the highest levels of
energy efficiency and safety
---
The specialist for wooden and wood/aluminium windows and doors
---
A family-run firm from Austria with a workforce of 220 employees, KATZBECK has manufactured bespoke windows and doors made of wood and wood/aluminium for over 65 years. KATZBECK products stand for first-rate design, innovation, outstanding quality and green production processes.
KATZBECK is your competent and capable partner in all stages of door and window production, from consulting and planning, to manufacture and installation.
Open your senses and find inspiration for your home. Select from a broad range of models, colours and forms; create precisely the atmosphere in your 'four walls' that best suits your style. Visit our headquarters and production facility in Rudersdorf or one of our eight window studios in Austria.
We love the environment around us &amp and take responsibility
---
Our timber comes from sustainable and mainly local forests. But we take environmental awareness to an entirely different level. Besides a solar power system for green electricity, we also have several electric vehicles and a charging station for e-bikes and electric cars.
We guarantee the highest safety standards
---
Ensuring that our windows and doors satisfy rigorous safety standards is our number one priority. To make certain that you always feel safe with windows and doors by KATZBECK. We offer ideal
energy characteristics
---
High-tech windows let plenty of light and warmth into the home, and make sure the heating energy remains precisely where it is. The optimised properties of KATZBECK windows are reflected in their excellent photometric and radiant values.
New builds
---
Windows and doors are important features in architectural design, but they must also satisfy strict requirements in regard to their functions and engineering. Attractively designed, KATZBECK windows and front doors also guarantee ideal thermal insulation, sound insulation and outstanding protection against burglary. All windows and doors are bespoke and manufactured precisely according to your individual wishes.
Refurbishment
---
Old windows especially have a tendency to let energy escape from the building. But be careful: To ensure that the results meet your expectations, it is essential to obtain competent advice and workmanship – as well as quality products – when replacing windows. Offering longstanding experience in this field, KATZBECK provides consulting, planning and installation services as your reliable partner for technically impeccable refurbishment.
Our grandfather founded a construction joinery and furniture carpentry business in 1950, which our father took over 20 years later. The three of us have led the company since 2009, supported by an excellent management team.
---
Nina, Daniela and Kristina KATZBECK
---
News from the KATZBECK world
---
OUR APPRENTICES ARE THE BEST IN THE STATE
---
Our apprentices pocketed first and second places in the Burgenland state competition for apprentice carpenters. In total, there were four 'Katzbecks' in the best five.
KATZBECK TRIPLES THE SIZE OF ITS SHOWROOM!
---
The windows and doors specialist, KATZBECK, has relocated its windows studio to a site near the Fürstenfeld airfield. As such, there is now even more space available for displaying products and offering consultation.
STYRIAN SPECIAL SUPPORT PROGRAMME FOR 'SAFE LIVING'
---
Among other things, the programme awards subsidies for the replacement of windows and doors in at least the resistance class RC2 – Good to know: All KATZBECK window systems are RC2-certified!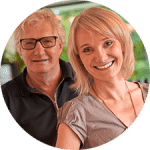 For us as architects, it is becoming increasingly important to find competent, reliable and experienced partners who are absolutely committed to quality, punctuality and flexibility. Besides these essential aspects, KATZBECK products also satisfy our standards of aesthetic design, blending with our architecture to create a homogeneous unit. In addition to outstandingly engineered products, the highly dedicated employees are always available on short notice to contribute their profound expertise to resolving any conceivable problem. This commitment is evident in the sales and engineering teams, as well as in the work on the building site.
---
Marleen Viereck and Ewald Viereck,
Viereck Architekten ZT-GmbH,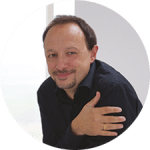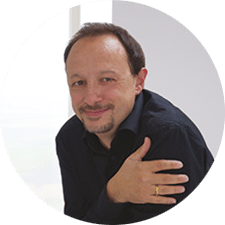 I like to install expansive glass surfaces to bring the outside world into residential dwellings. KATZBECK is the perfect partner for all kinds of bespoke solutions. So the lift & slide doors by KATZBECK let me enjoy the view of Lake Neusiedl in my own home as well.
---
DI Jakob Oberwalder,
Architect
The local KATZBECK partner provided excellent advice when I refurbished my old home in Tirol! I am a nature enthusiast and committed to the environment, so I chose the solid wood windows MASSIVA 96 to reflect my particular concern for sustainability! I was thrilled by the first-class service, and even enjoyed a guided tour of the company, which convinced me that KATZBECK would be the right choice!
---
Tom Weninger,
ÖSV Snowboard Head Coach (Parallel)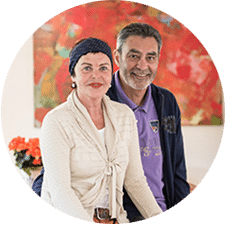 An old three-winged farmhouse in South Burgenland was transformed into a pretty arcade residence for use as an exclusive guesthouse. It was important for the windows to reflect the charm of the historical building, while satisfying the highest modern standards of insulation and security. KATZBECK managed this balancing act in every conceivable sense! It's hardly surprising that we continue to call on KATZBECK whenever we need something, and we are always completely satisfied – not only the advice and service are perfect, the prices and schedules are as well. Thank you!
---
Helga Stähli and Eric Honegger
We toured the company together with our architect before construction started, which convinced us the outstanding quality of the windows. We were particularly concerned that our construction project should contribute to the local economy. So we are delighted and proud to have found such a great company with high-quality products here in our region. The 'Design' window series was a perfect match for the property's unfussy architecture. Besides the look itself, we attached particular importance to thermal insulation, sound insulation, comfort and easy maintenance of the windows. We'd also like to praise the flexibility of work and installation during refurbishment. We were highly satisfied and would not hesitate to trust in KATZBECK quality if another project comes around.
---
Christian and Stefanie Kowald,
Management Kowald Hotel (Loipersdorf)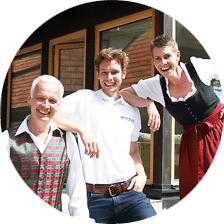 KATZBECK windows are stunningly beautiful, the ideal frame for our magnificent panorama and a highlight in the architecture of our hotel. KATZBECK itself is an extremely uncomplicated, reliable partner to work with.
---
Carmen & Bernd Schott with their son Clemens,
Proprietors of the Vincent Hotel in South Styria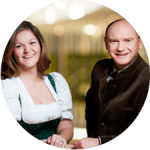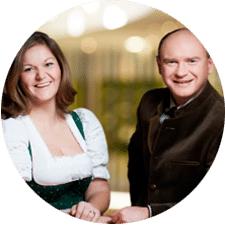 The hotel 'Die Wasnerin' trusts in natural materials, well-being, consistency and years of experience. Our company values find their perfect match in KATZBECK. We are delighted at the collaboration.
---
Petra and Davor Barta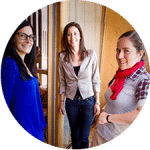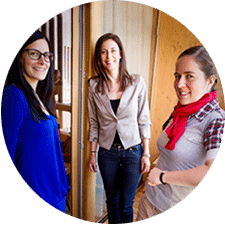 The 'KATZBECK sisters' paid us a truly refreshing, charming visit in our Falkensteiner Hotel Schladming. Many thanks for the highly practical & cooperation and for getting everything done on time. The KATZBECK windows allow us and our guests to enjoy a stunning view of the snow-clad World Cup runs in winter and of the stream and ponds in our spa garden in summer.
---
Julia von Deines,
Deputy Hotel Director Falkensteiner Schladming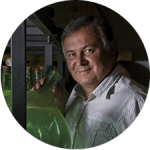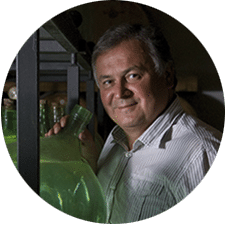 Nestled within terraced vineyards, modern architecture blends with the rolling hills of the Vulkanland region in Genusshotel Riegersburg. The interior design by Cserni is kept deliberately unprepossessing and reserved, directing the gaze to the expansive floor-to-ceiling windows that give each room a magnificent view. The window and glass elements by Katzbeck provide an altogether delightful frame for the breath-taking scenery of Riegersburg Castle and the volcanic, wooded hilltops.
---
Ing. Alois Gölles,
Genusshotel Riegersburg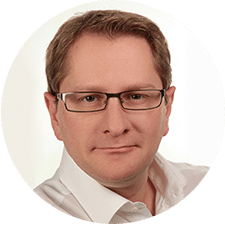 The requirements of modern architecture are becoming increasingly sophisticated. KATZBECK does not remain stuck in the past. Instead it continuously develops innovative window solutions that perfectly match our planning and construction styles. The company is also located not far from our main office in Fehring, which is another bonus point for our cooperation.
---
DI Georg Lenz,
Architect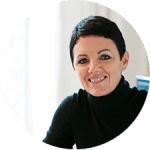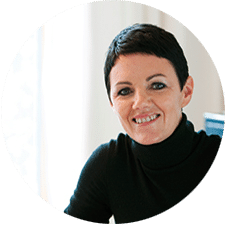 I prefer high-quality, natural materials that make people feel at home. KATZBECK is a good partner to work with, as the product range and the entre corporate culture reflect my own convictions. A strong sense of cohesion is immediately noticeable throughout the workforce – a rare quality these days.
---
Barbara Gastgeber-Possert,
Architect – Certified Passive House Planner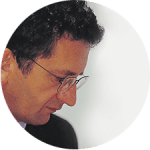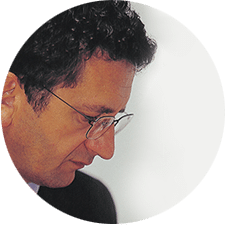 The firm Magnum is known for the fascinating look of its solidly built prefab houses. The windows also reflect their typically modern design. So KATZBECK is the ideal partner with its innovative wood/aluminium windows. The LINEAflat, LINEA and DESIGN models match our concept especially.
---
Ing. Johann Braunsdorfer,
Magnum Vollholz.Design
Zentrale Rudersdorf
---
7571 Rudersdorf • Teichweg 6 • Austria
T +43 3382 735-0 • F +43 3382 735-118
Fenster-Atelier Dornbirn
---
6850 Dornbirn • Lustenauerstr. 51 • Austria
T +43 3382 735-930 • F +43 3382 735-940
Fenster-Atelier Graz
---
8073 Feldkirchen bei Graz • Triester Str. 195 • Austria
T +43 3382 735-331 • F +43 3382 735-340
Fenster-Atelier Fürstenfeld
---
8280 Fürstenfeld • Burgauer Straße 26c • Austria
T +43 3382 735-210 • F +43 3382 735-220
Fenster-Atelier Feldbach
---
8330 Feldbach • Gleichenberger Str. 59 • Austria
T +43 3382 735-510 • F +43 3382 735-520
Fenster-Atelier Donnerskirchen
---
7082 Donnerskirchen • Eisenstädter Str. 7 • Austria
T +43 3382 735-630 • F +43 3382 735-640
Fensterwelt Vösendorf
---
2334 Vösendorf • Blaue Lagune 65 • Austria
T +43 3382 735-812 • F +43 3382 735-820
Fenster-Atelier Innsbruck
---
6020 Innsbruck • Bleichenweg 13 • Austria
T +43 3382 735-913 • F +43 3382 735-920
Technisches Büro Wien
---
1220 Wien • Erzherzog-Karl-Straße 5A • Austria
T +43 3382 735-830 • F +43 3382 735-840
---
2351 Wiener Neudorf • Austria
Fertighauszentrum Blaue Lagune 65
+43 3382 735-812 • F 820