For the love of the environment
---
Careful management of natural resources is a principle that permeates all areas of the Katzbeck Group, the window and door specialists.
Our products are built of high-quality wood, a natural, renewable resource. Sophisticated technology in our production facilities ensures smooth coordination of the individual processing stages to prevent wasting any material or energy.
Our punctual deliveries need clever logistics to coordinate routes and to prevent the trucks from driving even one unnecessary kilometre. This helps us reduce transports and protect the environment and the climate. What's more, particular durability is another characteristic feature of the quality products by the Katzbeck Group, which eases the strain on our customers' purse strings, while preserving natural resources above all.
---
Comfortable atmosphere & climate protection with wood
---
Wood is natural, attractive and pleasant to the touch. But wood is highly versatile as well: The material permits all manners of great-looking designs with outstanding technical qualities, combined with the advantages of an organic construction material. Wood is actually the most sustainable building material by far. Its stocks are replenishing constantly, its processing does not require much energy, it does not produce any harmful wastes, it keeps for generations, and at the end of its life it returns to the natural cycle. Using local wood in construction is good for the owners and great for nature.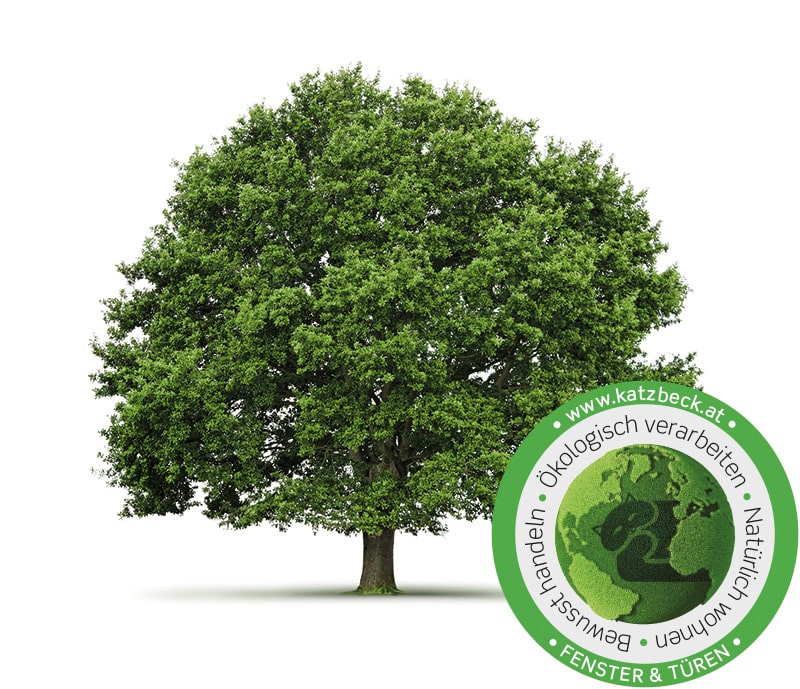 Wood is one of the most important resources for KATZBECK. Naturally, we do not accept any illegally felled timber and instead define stringent requirements to increase the availability of FSC-certified wood.

Well built: The Katzbeck wood range
---
Spruce
The even growth and harmonious colour exude a natural sense of cosiness What's more, spruce scores points with its perfect thermal insulation, high stability and excellent processing qualities.
Larch
Larch is among the most resilient wood types around. This is why it has been used for centuries to craft particularly rugged pieces – for instance the windows and doors by Katzbeck.
Oak
The classic, timeless look of indestructible oak wood is perfectly suited to rustic country houses and modern, straight-laced buildings. So the wood is quite rightly making a comeback.