What the customers say
---
We are proud of the positive feedback we receive from our customers
For us as architects, it is becoming increasingly important to find competent, reliable and experienced partners who are absolutely committed to quality, punctuality and flexibility. Besides these essential aspects, KATZBECK products also satisfy our standards of aesthetic design, blending with our architecture to create a homogeneous unit. In addition to outstandingly engineered products, the highly dedicated employees are always available on short notice to contribute their profound expertise to resolving any conceivable problem. This commitment is evident in the sales and engineering teams, as well as in the work on the building site.
---
Marleen Viereck and Ewald Viereck,
Viereck Architekten ZT-GmbH,
---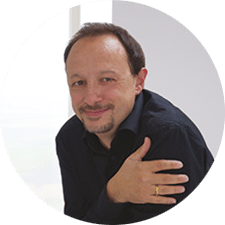 I like to install expansive glass surfaces to bring the outside world into residential dwellings. KATZBECK is the perfect partner for all kinds of bespoke solutions. So the lift & slide doors by KATZBECK let me enjoy the view of Lake Neusiedl in my own home as well.
---
DI Jakob Oberwalder,
Architect
---
The local KATZBECK partner provided excellent advice when I refurbished my old home in Tirol! I am a nature enthusiast and committed to the environment, so I chose the solid wood windows MASSIVA 96 to reflect my particular concern for sustainability! I was thrilled by the first-class service, and even enjoyed a guided tour of the company, which convinced me that KATZBECK would be the right choice!
---
Tom Weninger,
ÖSV Snowboard Head Coach (Parallel)
---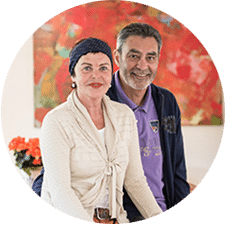 An old three-winged farmhouse in South Burgenland was transformed into a pretty arcade residence for use as an exclusive guesthouse. It was important for the windows to reflect the charm of the historical building, while satisfying the highest modern standards of insulation and security. KATZBECK managed this balancing act in every conceivable sense! It's hardly surprising that we continue to call on KATZBECK whenever we need something, and we are always completely satisfied – not only the advice and service are perfect, the prices and schedules are as well. Thank you!
---
Helga Stähli and Eric Honegger
---
We toured the company together with our architect before construction started, which convinced us the outstanding quality of the windows. We were particularly concerned that our construction project should contribute to the local economy. So we are delighted and proud to have found such a great company with high-quality products here in our region. The 'Design' window series was a perfect match for the property's unfussy architecture. Besides the look itself, we attached particular importance to thermal insulation, sound insulation, comfort and easy maintenance of the windows. We'd also like to praise the flexibility of work and installation during refurbishment. We were highly satisfied and would not hesitate to trust in KATZBECK quality if another project comes around.
---
Christian and Stefanie Kowald,
Management Kowald Hotel (Loipersdorf)
---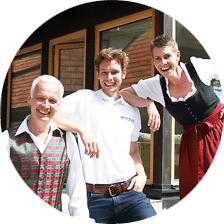 KATZBECK windows are stunningly beautiful, the ideal frame for our magnificent panorama and a highlight in the architecture of our hotel. KATZBECK itself is an extremely uncomplicated, reliable partner to work with.
---
Carmen & Bernd Schott with their son Clemens,
Proprietors of the Vincent Hotel in South Styria
---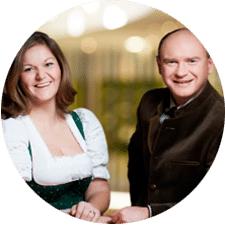 The hotel 'Die Wasnerin' trusts in natural materials, well-being, consistency and years of experience. Our company values find their perfect match in KATZBECK. We are delighted at the collaboration.
---
Petra and Davor Barta
---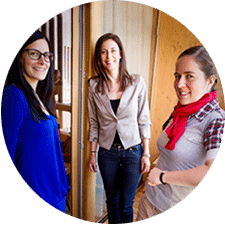 The 'KATZBECK sisters' paid us a truly refreshing, charming visit in our Falkensteiner Hotel Schladming. Many thanks for the highly practical & cooperation and for getting everything done on time. The KATZBECK windows allow us and our guests to enjoy a stunning view of the snow-clad World Cup runs in winter and of the stream and ponds in our spa garden in summer.
---
Julia von Deines,
Deputy Hotel Director Falkensteiner Schladming
---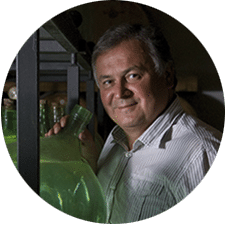 Nestled within terraced vineyards, modern architecture blends with the rolling hills of the Vulkanland region in Genusshotel Riegersburg. The interior design by Cserni is kept deliberately unprepossessing and reserved, directing the gaze to the expansive floor-to-ceiling windows that give each room a magnificent view. The window and glass elements by Katzbeck provide an altogether delightful frame for the breath-taking scenery of Riegersburg Castle and the volcanic, wooded hilltops.
---
Ing. Alois Gölles,
Genusshotel Riegersburg
---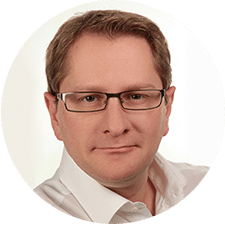 The requirements of modern architecture are becoming increasingly sophisticated. KATZBECK does not remain stuck in the past. Instead it continuously develops innovative window solutions that perfectly match our planning and construction styles. The company is also located not far from our main office in Fehring, which is another bonus point for our cooperation.
---
DI Georg Lenz,
Architect
---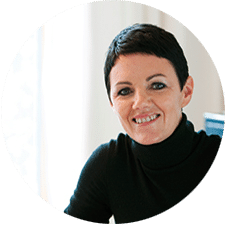 I prefer high-quality, natural materials that make people feel at home. KATZBECK is a good partner to work with, as the product range and the entre corporate culture reflect my own convictions. A strong sense of cohesion is immediately noticeable throughout the workforce – a rare quality these days.
---
Barbara Gastgeber-Possert,
Architect – Certified Passive House Planner
---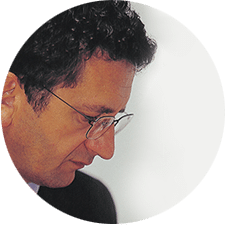 The firm Magnum is known for the fascinating look of its solidly built prefab houses. The windows also reflect their typically modern design. So KATZBECK is the ideal partner with its innovative wood/aluminium windows. The LINEAflat, LINEA and DESIGN models match our concept especially.
---
Ing. Johann Braunsdorfer,
Magnum Vollholz.Design
---